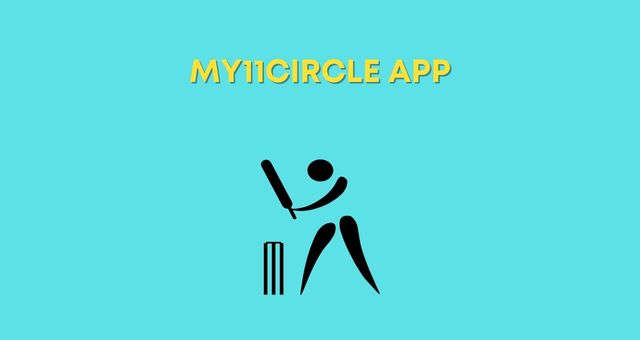 Today My11Circle is more popular. Have you ever thought what is My11Circle ? This is a Fantasy game app popularly known as Saurav Ganguly Fantasy cricket app. Using this app, you can play and earn money by playing. Also, you can refer your friends in your network and earn money from the comfort of your home.
Now, we have a little knowledge about this app, so why not discuss in detail about the My11Circle app . In this article we will give you a complete overview about My11circle app, how it is played and how to earn money by playing in this app. So, let's discuss in detail.
What is My11Circle fantasy App?
My11Circle is a fantasy app in which you can play fantasy games like cricket, football. In this game you have to select virtual team by picking players from two teams who are going to play the live match. Your team scores point based on the performance of players in the live match. If your team get more points as compared to other teams which other people have made, then you will get higher ranking.
First check out the rules of the game and with practice, you can choose the right players.
How to My11Circle app download for android and iOS
To download this app in android phone, you have to go to the My11Circle.com .
1. First go their official website by typing my11circle.com for My11Circle app download for android.
2. Download the app by clicking on "DOWNLOAD NOW" button.
3. After downloading the app install it and create your account in this app.
4. For iOS user you can download it from app store.
How to Play Fantasy Cricket in this app
1. Download and install the My11Circle link as mentioned in the above listed steps.
2. Signup using the signup link. After signing up you will be redirected to the Homepage of My11Circle app apk. You can get information about upcoming matches, completed matches and live matches.
3. You can now choose any upcoming tournament. Then you can choose your team of players. For this you get 100 points.
4. After this you have to choose captain and vice-captain for the team. You have to be more careful while choosing these two positions in your team as they have the potential to gain more points.
5. The captain gives you 2x points for the same performance as other players, while the vice-captain gives you 1.5x points.
6. Once the live match is started, you can watch the performance of your players. Your points will increase depending on the progress in the live match.
7. After you win, the amount will be transferred to your winning wallet. Then you can transfer it to your bank account.
How to earn from My11Circle fantasy cricket app?
You can earn by participating in the contest or by refer and earn program of the app.
You have to choose your team as per your knowledge and play to gain points. If your team performs best in the live match then you can get more points.
Also, you can join their refer and earn program and refer your friends the app. Whenever your friend downloads the My11Circle app through your My11Circle referral code and joins the contest, you can earn referral bonus Rs51 (instant) and Rs500(Rs4 upto 125 times). There is no limit to referral. You can share link to unlimited people and can earn upto Rs551 for each referral.
How to get referral bonus in this app
1. Download the My11Circle app in your phone and register by giving your details like your email id, password and mobile number.
2. Tap on the Refer and Earn option.
3. Share your unique My11Circle invite code with your friends.
4. After they register and play their first match in this app, you will get Rs 51 instantly. If your friend plays Rs 40 game, then you can get Rs 4 in your account up to 125 times.
5. You can withdraw the money in your bank account.
How to withdraw money from this app
1. To withdraw money from this app, you have to link your bank account or Paytm account with this app.
2. You can go to the "More" option and then click on "My accounts".
3. Then you can go to Withdraw Cash and fill in your details like your bank account no., IFSC code, Bank name and the branch code. You can enter the amount you want to withdraw from this app.
4. Amount will be transferred to your bank account within 2-3 days.
5. You will get one free withdrawal per month. If you withdraw money from this app then you have to pay RS 15 additional charge.
FAQ:
How to install My11circle app?
To install My11Circle app you can go to the App store or go to the website my11circle.com and click on "Download Now" option.
Is My11Circle legal in India?
Yes, it is absolutely legal to play My11Circle in India. But it is addictive and also involves financial risk.
How much minimum amount of money can be withdrawn from My11Circle app?
The minimum withdrawal limit is RS 100.
Also Read: Best Refer and Earn Apps In India, Online Earning Apps For Students in India, Shopsy App, Meesho Affiliate Program, Canva Affiliate Program