Do you know your well-known social commerce platform Meesho also have an affiliate program? Before discussing in detail about the Meesho affiliate program let's have a quick look at your popular social commerce platform Meesho and about the Meesho Affiliate Program and how you can earn a commission for every sale that you generate.
The Meesho Platform is a popular platform for small businesses and individuals who wants to launch their online stores by using social media platforms like WhatsApp, Instagram, Facebook, etc.
In this post we will discuss in detail about the Meesho App, how it works and how you can increase your affiliate earning by registering in the Meesho affiliate program.
What is Meesho App?
Meesho App is a social commerce platform that allows you to buy online and also to earn money online. It has a wide range of high-quality lifestyle products that it offers in wholesale prices.
Besides online shopping you can start your online business by selling the products to your family and friends. This also requires zero investment. You can launch your business through social media platforms and can earn money easily.
Meesho App Review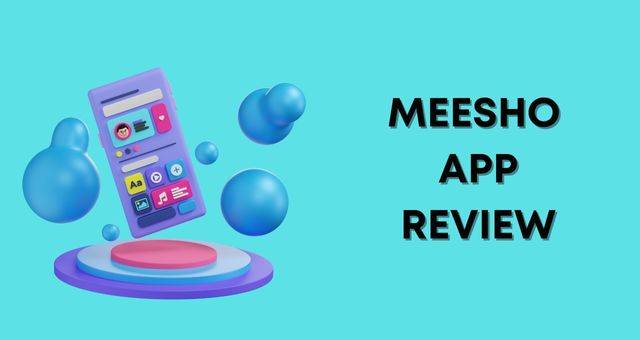 You can make affordable online shopping at a very lowest price in the market at your fingertips by shopping with one of the India's popular shopping App Meesho.
You can get the best fashion and lifestyle high quality products at a very low price. Also, it offers free delivery on all orders with no minimum order value. There is also 7 days return and refund policy. The interface is easy to navigate and the customer can easily find a product to buy without any hassle.
The most important feature of Meesho App is that you can resell to your friends and family and earn money. You can earn a commission by referring your friend every time they buy something.
How to register on Meesho App?
You can resell on Meesho App by registering as a Meesho reseller. First of all, you have to download the app from Google play store and registering.
After downloading open the app and register as Meesho reseller. Enter your name, email, password, mobile number to register. To resell the product first you have to find the product you want to sale, then share with your family and friends through WhatsApp, Facebook, Instagram, etc.
How Meesho affiliate program Works?
You should first understand how Meesho reselling works before starting your online business with Meesho. You can place order for other companies on Meesho and can get a commission on each sale in return. There is also no need of shipping the product.
There is no need of investment to start business with Meesho and you will also be guided on how to run an online business.
After opening the Meesho App, you can check the product which you want to sell. You can suggest the products to your audience as a reseller by sharing the product links, catalogues, images on WhatsApp, Instagram, Facebook, etc. If the customer purchases any product, then you will get a commission for each sale.
Meesho Refer and Earn
Meesho referral program is beneficial for new users. You can get a commission when you refer the Meesho app to someone and that person makes a purchase by using your referral code.
Invite your family and friends to download the app using your referral code. You can get a commission for every purchase that is made by your friends or family.
Here are some of the Meesho referral code terms:
1. If your friend joins through your referral code then you will get a commission of 25%.
2. The referrer will get a 10% commission of the sales on first 3 orders. And for first 12 months, the referrer can get a commission of 1% for the sale.
3. If your referrals reach a threshold of 5, you will get a 20% commission of sales on his first three orders.
How to get Meesho referral code?
You have to share the Meesho referral code to start earning. Here are a few steps how to get the meesho referral code:
1. Download the Meesho app and sign in using your mobile number.
2. Enter the OTP send to your mobile and confirm.
3. Go to the accounts section and click on the "refer and earn" option that is available.
4. Then there is an option to invite friends, which you can click to share with your friends.
How to use Meesho referral code
Here is a list of steps on how to use Meesho referral code:
1. Open the Meesho app in your phone and then tap on the "Account" option.
2. There is an option "Enter referral code", select the option and enter the referral code.
3. Referral code is a combination of alphabets and numeric. Enter the referral code and click on "submit".
4. You can now avail the benefits after submitting the request.
Meesho referral commission
When you refer Meesho app to someone, you will earn a commission on every successful purchase.
Meesho App
Referral commission
Zero Referrals
Invite one friend and become a rising star
Rising Star
Up to 4 referrals min 2 orders from each referral to reach the next level.
10% of sales for the first three orders. After that, 1% of sales for the first 12 months.
Super Star
5-8 referrals min 4 orders to reach next level.
20% of sales of the first 3 orders and then 1% for the first 12 months.
Mega Star
9 referrals and above. 25% of sales for the first 3 orders and then 1% for the first 12 months.
Meesho Business Model
Let's have a quick look of the Meesho business model.
Meesho is the first eCommerce company which charges zero percent commission. This helped the sellers and producers join the platform without giving hefty commissions. So, the current source of Meesho is via Ads and rank push. It allows the sellers to run Ad to promote their products.
It has a large number of sellers. This is turn increases more traffic and visibility. This is another income source of Meesho.
Meesho has also partnered with logistic companies. So, it earns a part of delivery charges and rest goes to the logistic partner.
Why Choose the Meesho Affiliate Program?
Meesho is a famous reseller platform trusted by more than 2.6 million resellers in India. It has grown in popularity among the sellers and the consumers due to its low price and ease of use.
Apart from giving quick and safe transactions, the shipping and return process is also easier.
Meesho offers a wide variety of products to choose from starting from fashion, home & kitchen, beauty, etc. You can easily promote these products through your affiliate link and earn a commission every time when someone click on your link and makes a purchase.
Wrapping Up
As we know Meesho is one of the best social commerce platform in India. And you can earn by referring through the social media to your friends and relatives. So, why not to take the advantage and earn a good commission through this affiliate program. Sign Up now and you can easily earn Rs 20,000 to Rs 25,000 on monthly basis through Meesho.
FAQ:
How do I become an affiliate with Meesho?
Today many people buy and sell on social media like WhatsApp, Facebook, Instagram, etc. You can also do the same way by using Meesho affiliate program. You can refer a friend and receive a commission every time they make a purchase through the Meesho app.
How much we can earn from Meesho?
You can earn more than 20,000 to 25,000 per month through Meesho app. Create an account in Meesho app, choose the products, then you can share the products through social media to your family and friends. After getting order, you can quote a price with an added margin. Then you can resell and get your profit.
What is Meesho Margin?
Meesho margin is the amount that you add on top of the product price. If the product price is Rs 300 and you sell the product at Rs 400 then the margin is Rs100.
Is Meesho commission free?
Yes, Meesho charges 0% commission on every category of product from the supplier. So, you can sell your products and increase your profit with 0% commission.
Also Read : amazon affiliate program, flipkart affiliate program, myntra affiliate program, shopsy affiliate program, ajio affiliate program