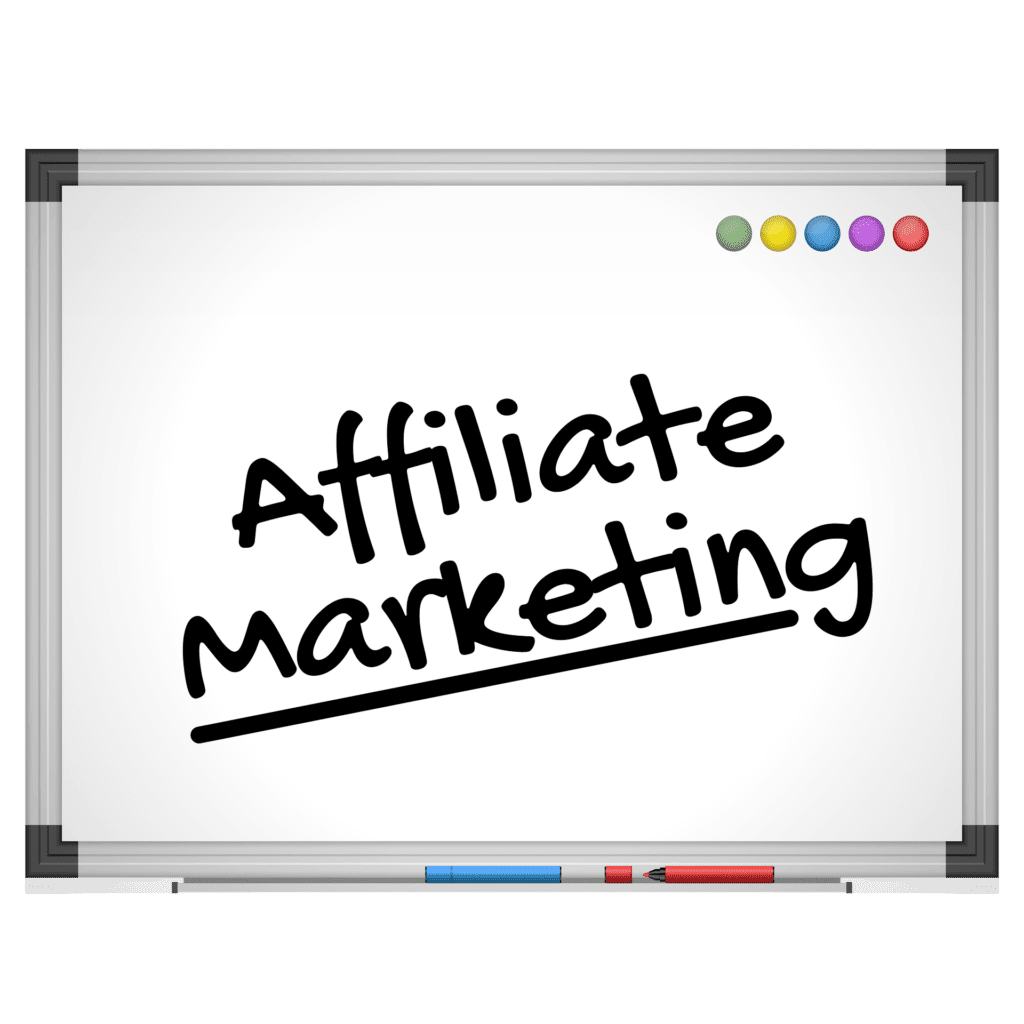 Wondering about how do I become an affiliate marketer for Amazon?
Well the answer is simple. You can easily become an affiliate marketer and monetize your blog or website through Amazon Affiliate program, also known as "Amazon Associates". Simply signup to Amazon Affiliate program, its free to join and very easy to use. After receiving the approval, place the affiliate link in your blog and whenever someone make a purchase via your referral link get a commission out of it.
So lets discuss in detail about the Amazon Affiliate marketing program.
What is Amazon Affiliate Program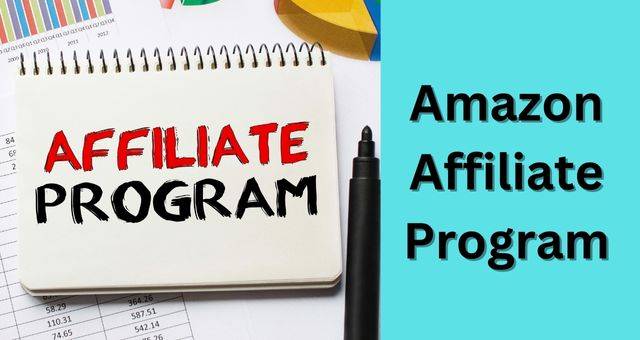 It is one of the largest affiliate programs. Through this affiliate program the content creators, bloggers monetize their content by promoting Amazon products.
Signing up for this program is totally free. You can promote Amazon products by creating affiliate links. When the customer clicks on the link and buys a product, you earn a commission.
This program is an excellent place for new affiliate marketers as there is a broad range of products to choose from.
How does the Amazon affiliate program work
You can promote the product in Amazon affiliate marketing program by using a product link. First, you must register by Amazon affiliate program sign up. Your application needs to be approved before you start affiliate marketing with Amazon.
After approval you need to login in Amazon affiliate program login and get your unique affiliate link for the product you want to promote. There are a lot of options available. You can choose the product as per your niche.
You can then place the link in your Affiliate page. If the customer clicks in the link and buys the product within 24 hrs, you will get a commission for that sale.
The Amazon affiliate program commission structure differs as per the product category. If the buyer closes that tab without making a purchase, then you will not be able to get the commission. But if the buyer again re-enters through your affiliate link and makes a purchase then you can get the commission. In case the buyer re-enters through others affiliate link then you cannot earn the commission.
Why should you become an Affiliate marketer for Amazon
Here is a list of some of the reasons why you should be an affiliate marketer with Amazon or Amazon affiliate program reviews:
Amazon is a trusted brand: It is one of the largest and most trusted brands for online shopping. The most important point is that your customers will not think much before clicking on the link as it will redirect them to the most trusted online platform.
It is easy to start : The signing up process is easier and once sign up is done you can get a approval within a while. Then you can easily get your affiliate links to share.
Millions of products to choose : There are a wide range of products to choose from. You can get the right products to choose from this range of products as per your niche.
It has longer cookie life. For items added to the cart within 24 hrs from clicking the affiliate link, the amazon's cookie life goes up to 90 days
Payments on Amazon are processed strictly within a 60-day period from payday.
How to be eligible to be an amazon affiliate
Anyone all over the world can join in Amazon affiliate program and can earn commission. The registration is completely free and once your application is approved you can promote products. But for promoting Amazon products you need to have medium.
Website
This is one of the easiest ways to promote your products. All you need is your blog to product the products in the content. You should have good quality and unique content. The last entries should be within the last two months.
Social Media
You may have a social media account in Facebook, Instagram, Twitter, TikTok, etc and should have at least 500 organic followers.
YouTube Videos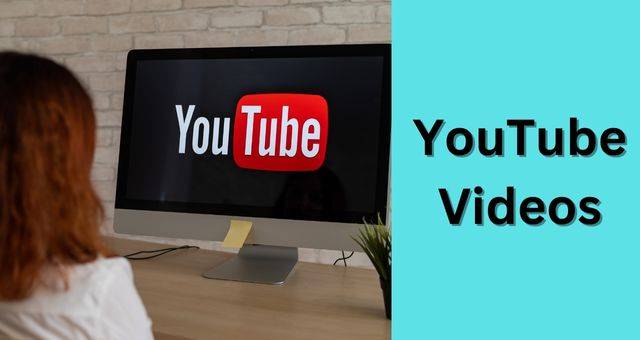 You can also do Amazon affiliate marketing by embedding the affiliate link in the description of your videos and mentioning the same in your videos.
The most important points which your platform or website need to have are:
Should not promote sexually explicit or obscene content.
Should not Promote false and deceptive content.
Should not Promote violent contents.
Should not Promote illegal activities
Should not Promote harmful, harassing content.
How much can an affiliate earn with this program
You can earn from Amazon affiliate program an average of 100$ to 20,000$ depending on the referrals you generate. It all depends on your content, your niche and your audience. Some affiliate marketer earns millions of dollars in one year.
Starting opportunity won't be that much but you can boost your revenue over time. The commission rate ranges between 1% to 20% and it depends on the product category. Your earning depends on the commission rate. Check out the detailed commission structure here.
Amazon Affiliate program requirements:
To be an Amazon Associate is a great way to do passive income online, but before that you should be aware of the rules that Amazon has set for Associates to follow.
Here are some of the requirements to keep in mind :
Avoid referring to prices since the prices frequently changes.
Should not use link shortners on affiliate links.
You must fully disclose on your site that you may receive compensation for your product recommendations.
You must not make false or deceptive claims in your recommendations.
Do not use Amazon affiliate links in offline promotions, eBooks, or email.
How to become an amazon affiliate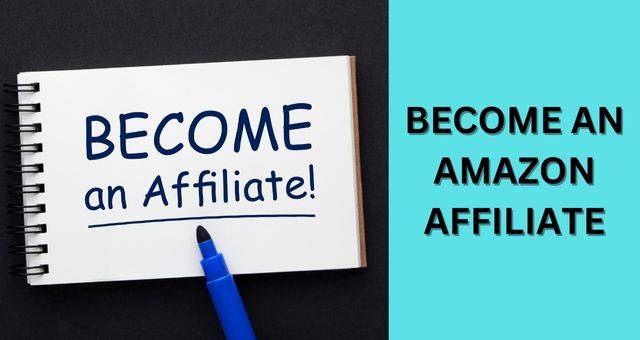 Create a platform or a website
To become an Amazon affiliate, you need to have a website or a blog or one platform like social media followers, or an App or YouTube channel. All the platform, or website should be up to date and have good quality content.
Go to the Amazon Associates page and click on sign up
Then the next step is to create your Amazon account. Directly go to the Amazon associate homepage and click on the sign-up button.
Enter your account details
After signing in to your account you have to fill your personal details. In the first page you must fill your account information like your name, address and mobile number.
At the bottom of the page, you have to give the details about the main contact person or the payee. You can give your name or you can give other contact.
After that hit next to website list. Here you can give the name of your website or platform where you want to promote the products.
Build your profile
In the profile page you need to fill some information about your website. Also, you have to write a few lines what is website is about.
Then choose the topics which best describes your website and also choose the type of Amazon items that you intend to promote in your website.
In the traffic and monetization section you will tick the list how to drive traffic to your website, and how you will utilise your website to generate income.
Select your payment method
You can choose whether to enter your payment details now or later. Then you can proceed to your dashboard.
Start generating your Affiliate links
After creating the account, you will be directed to the personal homepage, here you will find your dashboard. Here you can search for products and track your performance.
Navigate to quick link, search for product which you want to promote, hit the get link button on its side for which product you want to promote.
You will get a HTML code to add to the page or post where you want to display your affiliate link.
How to get paid as an Amazon Associate or how to make money with the Amazon affiliate program:
After your affiliate links is used to purchase product, Amazon will pay you your commission through the following options direct deposit deposit your fees directly into your bank account via NEFT (National Electronic Funds Transfer).,or check.
Then comes the question when do Amazon Associates get paid?
Amazon Associates are paid monthly but you get paid after 60 days from the month you are getting paid for.
The Associate earns the commission when the order has been shipped. If the customer returns the product after the purchase , the commission will be deducted from your earning.
Also Read : Flipkart Affiliate Marketing