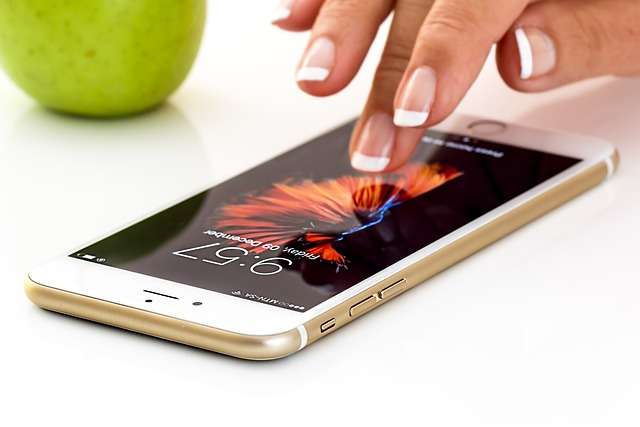 Shopsy app is an ecommerce app which is launched by Flipkart with the aim of growing the ecommerce particularly among the internet users in the country and help individuals start online business easily and without any investment. This app will also allow individuals to become a reseller of products and earn a commission.
Like other online ecommerce app, Shopsy is also an ecommerce app where you can buy different products like Flipkart, Amazon and Myntra. And the best part is that it is launched by Flipkart itself and is absolutely safe. In this article we will discuss in detail about shopsy and how to earn money from shopsy ?
What Flipkart is gaining by the launch of Shopsy?
Flipkart is trying to popularize the ecommerce platform among the growing internet users in the country.
Due to high adoption of internet in rural areas, online shopping is more popular today. People spend a lot of time messaging, social media networking and also watching videos.
But most of the people are interested in WhatsApp rather than any online shopping channels to buy anything because they lack the trust.
But Shopsy allow users to send the catalogue of products through WhatsApp to potential customers. Once the customer decides what to buy, the shopsy user can make a purchase on their behalf and can earn a small commission.
Flipkart is trying to use shopsy online shopping app to widen its reach by selling on an individual's social network.
Before discussing in detail about the app lets first have a quick look at how to download the app.
Is Shopsy safe? Shopsy is real or fake?
Now the question arises is Shopsy app safe. Yes, Shopsy is launched by Flipkart and is absolutely safe. Currently it is genuine and its paying its users as per their work. You can shop from here but there is no guarantee of the cheap products. But you can get free delivery in all the products. Before buying the products, you can check the rating of the products and try to buy only high rating products from Shopsy app.
What is shopsy app and how download shopsy?
1. Open Google play store on your mobile
2. You can now write Shopsy in the search box
3. You can install the Shopsy on your mobile from play store
4. After downloading you can do shopsy login by signup/login using your Flipkart registered mobile number
5. Enter OTP and complete the signup process
6. After completing the joining process, you can access to Flipkart card details, Wishlist, address on your Shopsy
How to place an order at Shopsy? or Shopsy Online Shopping
To place an order, you have to follow the following steps:
1. Open the Shopsy on your mobile
2. Search product and click on the product which you want to buy
3. You can then add the product by clicking on the add to cart option below
4. Now go to your cart and place the order by clicking on place order
5. Now set the address and click on deliver here.
6. Choose your payment method and click on place order.
7. You can now check out in order section for your ordered product.
What are the benefits of Shopsy ?
1. You can earn a good amount by joining the shopsy and making a purchase for others or referring others.
2. It gives fastest delivery to the customers.
3. For every purchase you will be given supercoins which will be credited on your Flipkart account.
How to sell product on Shopsy?
1. First you have to click on "sell on shopsy" in shopsy .
2. Give your mobile number and email id and select the category.
3. For selling books PAN card is mandatory.
4. Also, you will get a lot of categories of products. You have to click on the respective category which you want to sell.
5. Then register on shopsy seller account.
6. You can share the product details on social media or in Whatsapp to your family and friends. The image of the product and the product details is sent to them which you share.
7. If someone wants to buy the product which you sent then you can order for them by clicking on Add to cart option.
8. Then you have to select your margin and click on place order.
9. You can save the address, mobile number and name of the customer.
10. You can fill the payment details and place the order.
11. Now your order will be placed and after return period is over you will get your commission in your shopsy account.
How to earn money from Shopsy ?
You can earn money from shopsy in two ways:
Sell product on shopsy
As we have discussed earlier that you will get a good commission on selling products to your friends and family by directly sharing it through social media or your WhatsApp. You can earn a good amount of money and it depends on the number of products you sell.
Shopsy refer and earn
If you refer your friend shopsyapp and he sign up with your referral code then you both can get Rs150. You can also earn money by referring shopsy to your friends.
How to withdraw money from Shopsy shopping app ?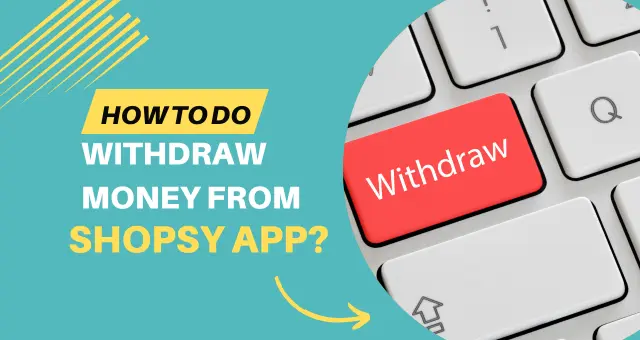 If you want to withdraw your earning from shopsy then you have to first click on Earnings, then add your bank account details and then fill your address and click on save and continue.
After saving your bank account details, you have to click on withdraw now option. Minimum withdrawal amount is Rs100.
Finally click on confirm and proceed and money is transferred to your bank account within 1-2 days.