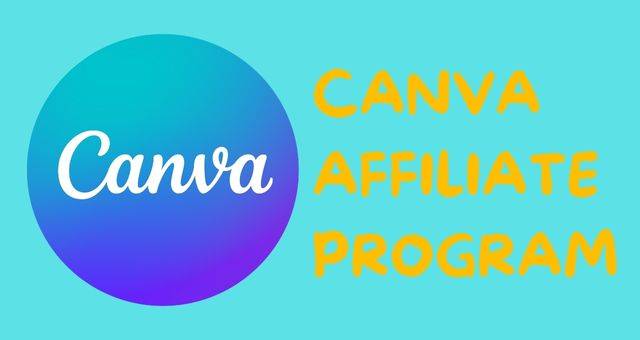 Do you know Canva is one of the best designing tools for designers and for beginners?
Being one of the most popular online design and publishing tool Canva is used by millions all over the world. Canva is loved by professional designers as it has a vast array of templates that can be used to create stunning designs.
But do you know your favourite design tool also offers an affiliate program?
Yes, here in this article you will have an overview about Canva affiliate program, more details about Canva affiliate earning and all you need to know about this program.
What is Canva Affiliate Program?
Being one of the brilliant designing tools even for non-designers, Canva simplifies the digital designing process. With more than 100 million graphic elements, images, and videos available, it has become one of the popular tools for millions of users across the globe. It has about 75 million monthly active users all over the world.
Canva has the potential to reach more people and to achieve this goal it has launched the affiliate program.
You can promote the platform on your website or in your videos or in social media through the affiliate program. We will discuss in detail in this article below.
How to start affiliate program with Canva?
To become a Canva affiliate you will first have to join Canva affiliate program by clicking on "Join now" in the affiliate page. This affiliate program is provided by Impact, then by filling out the form you have to apply for affiliate program. This process is very easy, only you have to fill your email address, name, address and create a password.
Also, you need to fill the following details to complete the process:
1. The type of platform you will use to promote the Canva platform and that company name.
2. The name that is to be displayed on your account.
3. Domain name and URL of your website if any.
4. Your agreement with their terms and conditions.
All about the Approval Process
Canva look upon a number of factors for the approval process.
1. The partners should have a genuine love for digital designing.They should have active social media platforms.
2. You should have more than one million followers and your platform should be related to design.
3. You should promote Canva across your social media and digital marketing platform.
Then after submitting your application, you have to wait for a period of 48-72 hrs to know about the outcome of your application. After being approved you will get a welcome email in your inbox containing all the guidelines to get started.
If you are a beginner and you do not have high engagement rate in your platform then your application may be rejected.
Start Promoting the affiliate program
The welcome email contains everything you need to get started including your affiliate link. So now after login to your Impact dashboard, you can see the types of ads you are eligible for by clicking on Canva in the 'my brands' section.
You can choose anyone from the HTML code and the tracking link. HTML code shows an ad banner display on your website once you embed the code in your website. The tracking link can be included anywhere you wish i.e as a text link in your blog post, or in your newsletter or swipe up link in your Instagram or in social media posts or in your YouTube description.
On clicking on this affiliate link the person will be redirected to the landing page for Canva pro. If they click on the link and sign up then the affiliate gets the commission.
Canva affiliate program commission structure
If a Canva pro subscriber signs up using the affiliate link then the affiliate will get a commission of 36$ all at a time. This is applicable for an yearly subscription. If someone subscribes for monthly basis then affiliate can get a commission for first 2 months. Once subscribed there is no other products to purchase so you won't get a commission later on. This is a big drawback for the Canva affiliates.
But you can also easily earn a good amount from this affiliate program. If you have a large following on social media or YouTube channel or your website then you can easily earn a good amount of commission for the subscription made.
Canva affiliate program payout
This affiliate program pays its affiliates quickly and in an easier way. The payments can be transferred through direct bank account or PayPal or through e-transfer.
The cookie duration is 30 days and the minimum payout threshold is 10$ and affiliates can cash out 15 days after confirmation of the payment.
Canva Affiliate Program – Pros and Cons
Pros
1. Canva offers the best commission rate in the affiliate industry. For every pro sign up subscription it offers a commission of 36$ which is a good amount.
2. Minimum payout threshold is 10$ which is a low and you can cash your after a few sales.
3. The dashboard is easy to use and shows the detail sales tracking and earning data.
4. The affiliate program uses 30 days cookie duration to track your sales.
5. The customer support is excellent. Affiliates can reach out to the platform live chat 24/7.
Cons
1. They allow websites with good traffic and engagement rate. Also, they should be related to designing. This is one of the major problems for beginners.
2. Many of the purchasers may not take the pro plan for getting the free plan easily.
3. Affiliates are paid once per user. There is no recurring commission.
FAQ:
Canva have an affiliate program or not?
Yes, Canva does have an affiliate program and you can earn commission for every referral. You can earn money through this affiliate program if you are a blogger or have a large number of followers in social media or you are a designer.
How do I become an affiliate of Canva?
You can go to the Canva affiliate page and click on 'join now'.The Canva affiliate program is provided by Impact, then by filling out the form you have to apply for affiliate program. You can fill up your basic information like your name, address & email address and also create your password. Then you can earn money by sharing the affiliate link with your audience.
Is Canva affiliate program worth it?
Yes, the Canva affiliate program is worth it if you are looking to earn money through it. It allows use to earn by referring every new pro user. Every time a user clicks on it to sign up, you get a commission of 36$ out of it. There is no limitation on how much you earn through this affiliate program.
Also Read:
Flipkart Affiliate Program, Amazon Affiliate Marketing Program ,How to get paid in Affiliate Marketing