Instagram being one of the most popular social media globally and many of us spending countless hours scrolling the Instagram page on daily basis, it has become one of the top ways in which influencers can monetize their social media followings.
So lets discuss how to convert the traffic and engagement on this social media platform as an source of income through affiliate marketing.
Affiliate marketing with Instagram provides a wide range of opportunities once you join as a brand looking to promote product or as an affiliate. So here we will discuss in detail affiliate marketing with Instagram, about affiliate marketing Instagram accounts, how many Instagram followers do you need for affiliate marketing and many more.
An Introduction to Affiliate Marketing on Instagram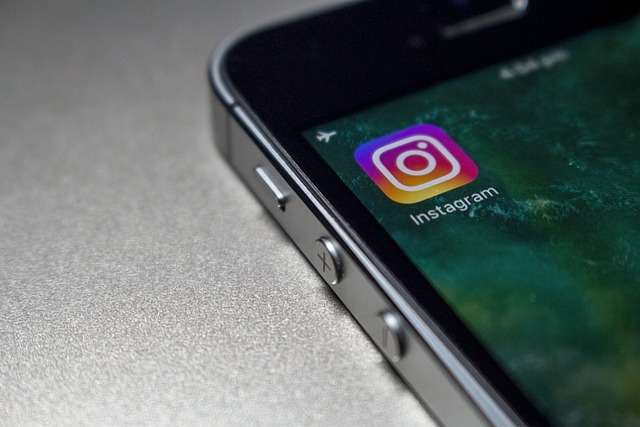 In affiliate marketing with Instagram, you partner with users those who have a good following also known as Influencers or affiliate marketing Instagram influencers. For promoting products in their account, you compensate them. Since Instagram is a social media platform with highest engagement rate, you can promote your products in this platform.
Affiliate marketing with Instagram lets you find users who are interested in your product. In this way you can boost awareness and increase conversions. More businesses are turning to Influencer Marketing now a days because of the authenticity they offer.
People admire and respect the opinion of such affiliates and thus follows these affiliates.
why should affiliates use Instagram?
Instagram is the fourth largest social media platform. This has opened doors for brands and top affiliate marketers on Instagram to work together creatively. By utilizing the power of Influencer marketing consumers are more likely to buy products.
Instagram has now more than 1 billion monthly users. About 70% of shoppers look to Instagram for their next purchase thereby making it a best platform for affiliates. this number cannot be ignored. This is a great opportunity for brands looking to promote their products through affiliate marketing with Instagram.
Which Affiliate niches do well on Instagram?
In Instagram if you join a community according to your niche, then you can do great at your work. All of the niches do well in Instagram but some of them stand out.
Health and Wellness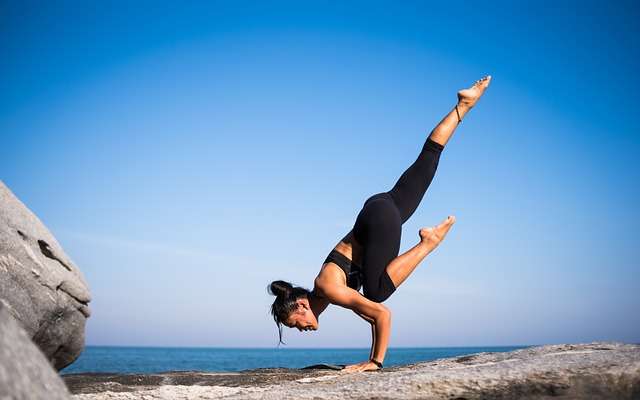 People are now more focussing on their health. So, this type of niches is at the top now. They now want to learn home based methods to keep them healthy. People are also looking for health and fitness products, workouts and tools.
The fitness industry is growing in Instagram thus providing the opportunity to earn money by giving the referral link.
Travel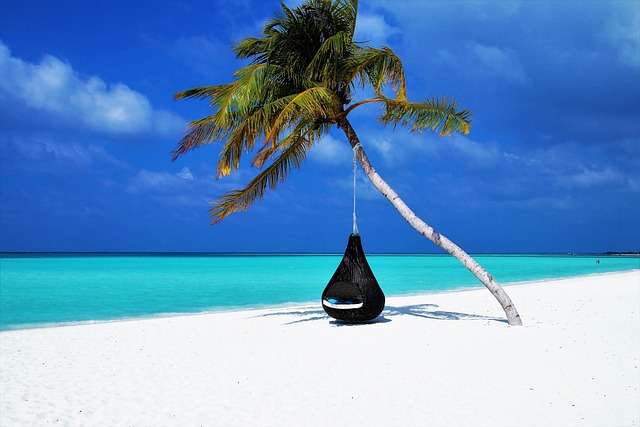 Travel is one of the interest areas among most of the people on Instagram and visuals play an important role in such niche. Thus, Instagram offers more opportunities to the travel bloggers. If you are fond of travelling then there are many ways to earn money by affiliate marketing with Instagram.
Music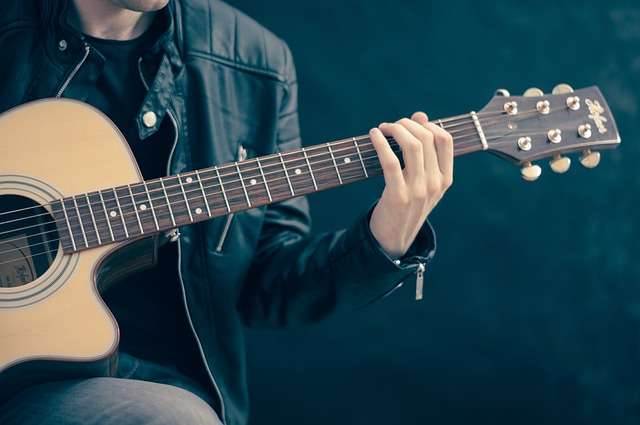 Most of the people love to play music and also listen to music. With the popularity in music industry there are possibilities for musicians to earn money from Instagram.
Beauty
Social media has a great influence on beauty industry. The beauty niche is booming in Instagram today with so many people searching for beauty contents. Most of the teens are eager to buy beauty products through social media and influencers. People search for product reviews, make up hacks before making their purchase.
With the introduction of IGTV videos on Instagram, product reviews and make up tutorial are shown as long videos.
Fashion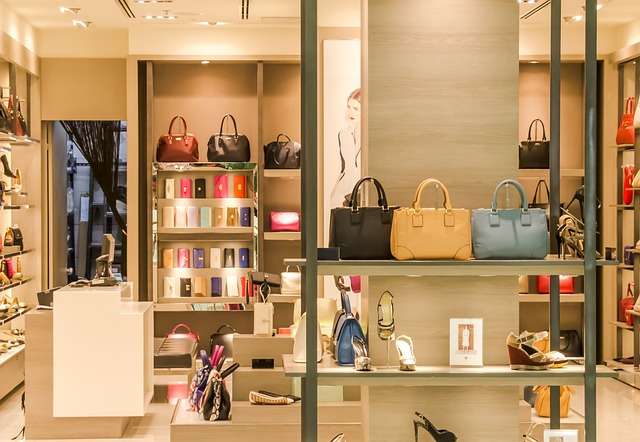 Instagram has become a place for renowned designers, bloggers to take the fashion industry to the next level by sharing amazing photos. Users use Instagram to discover the trending fashion, new products before making a purchase. So, this fashion niche is getting the popularity day by day.
How does affiliate marketing on Instagram works?
It is done by placing advertisement of a company's products or services on the marketer's website or social media post. While every affiliate program is different, the basic idea is this: you sign up to be an affiliate for a product or service, and whenever someone signs up for the service or purchases that product through your link, then you get a commission.
Through affiliate links on Instagram that have unique affiliate Id, marketers are able to track transactions and in return give the Instagrammers the commission out of the sale. Each affiliate links are different and is made up of the vendor's URL and each individual's unique identification number.
How to use affiliate marketing on Instagram?
Being the 4th largest social media platform and having more than 1 billion users , Instagram is the right platform for business. Here you can promote the product/services of the company where you work as an affiliate. The best way to get the attention of your followers is through the following strategies:
Through your posts
You can promote your affiliate product by posting your photo with the product so that your followers are likely to try them as well as they trust you. This way you can do affiliate marketing with Instagram.
Use IGTV
You can use IGTV to demonstrate about the product/services to do affiliate marketing with Instagram. By doing this you can make your followers understand it better. The more your followers believe in the products or services you promote, the more willing they will be to try it themselves.
Use Instagram stories
Using a link or a photo in your stories can increase your reach than only sending a link in the bio.
If you have more than 10.000 followers you can use swipe up link in your stories.
Reviews
This is another great way to increase the business using Instagram. You can give a review of the pros and cons of the product you are promoting in your post, thereby giving a clear understanding to your followers. This will ultimately help in building trust with your followers.
How to set up affiliate links on Instagram?
Instagram does not allow you to place a link every time you post an image or put multiple links in bio. But there are few ways to set up affiliate link on Instagram and do affiliate marketing with Instagram.
Affiliate link in your Bio permanent
If you are promoting the same brand every time then you can use the affiliate link in your bio on Instagram. Make sure to update the link every time to post a new product. You can then tell people to click on the link in your bio.
Affiliate link in your Bio semi-permanent
If you choose to be an affiliate for different companies, then you will have to change the link depending on what you are promoting at the time. But for this you need to update the link for every new post but this is tedious task to change the link every time. So there is a solution to this.
Link Panels on Instagram on multiple links
Link panels are apps that allow you to have one URL where you store multiple affiliate links on Instagram which you can then use for your bio. Then once someone selects that, they are brought to a screen of clickable Instagram posts leading them to your affiliate links.
Benefits for affiliate marketing on Instagram for brands
There are many benefits of getting into affiliate marketing with Instagram. Some of them are listed below:
Build new relationship
When a brand works with an influencer and sales are generated, it opens up new channels for continued business, not a one-time promotion like other advertising campaigns. Affiliate marketing opens up the door to continued business collaborations for future campaigns with trusted brands there by helps to deepen your relationship with your Instagram followers.
Increase brand awareness
When an product or service is posted on Instagram, the influencer often tags the brand or service that it belongs to. If it is tagged, people seeing the post can directly interact with the post by opening it, liking it or moving ahead to inquire about it. Thus it generates brand awareness for the product
Increase in Revenue
To earn extra money an Instagrammer can promote their favorite affiliate products to interested followers. The brand and the you both gets the commission when your followers engage with you and makes the purchase. This way, both the brand and a placement platform see increased revenue and higher engagement with followers as Instagram affiliate marketers.
How to start Affiliate Marketing with Instagram?
You can create your own affiliate program to do affiliate marketing with Instagram. Follow the following steps below.
Set up your Instagram account
To run affiliate marketing with Flipkart you should have a good Instagram account. Take a good photo, upload it and publish. Pick a good username so that people can easily tag that to their profile and it is easier to find it. So, you should pick a relevant profile picture. The profile picture and the username should match to represent the profile brand.
Then you have to turn the Instagram account to a creator account to do affiliate marketing with Instagram. Creator profiles on Instagram are designed for bloggers, content creators and influencers. This will give you access to tools that give you insights about your affiliate business.
Choose a right Affiliate partner
You can start affiliate marketing with Instagram by joining either a affiliate program or a affiliate network. You can join affiliate programs like Amazon Associates(amazon affiliate marketing on Instagram), Shopify to promote products and get a commission in exchange of that.
You can also join affiliate networks like ShareASale, Awin, etc which allows to generate the custom links, track commission, etc.
Build your following and influence
You should build your following to promote your products. These people should know, like and trust you. Once you become an influencer in your customer eyes, you can promote your link and earn money through affiliate marketing with Instagram.
For this you should be consistent in sharing new content, you should also post when your audience are active. You can check the Instagram insights to know more about your audience availability and also pick a suitable niche.