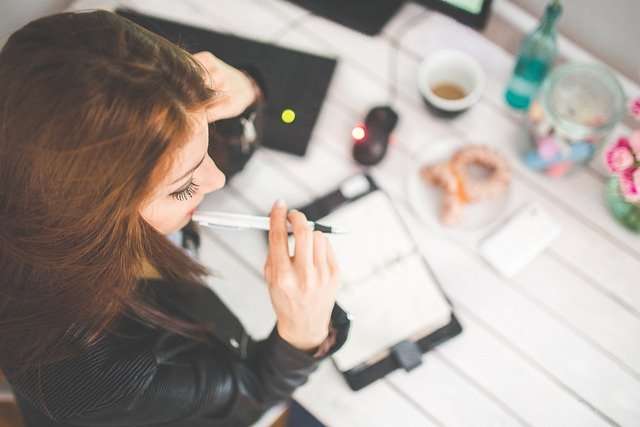 Do you want a work from home lifestyle or flexible work hours. Then you should go for freelancing. Then the question arises what is freelancing? And why to work as a freelancer. We will discuss in detail here about freelancing and freelancing sites in India. So lets get started.
First let us know what is freelancing?
It is one of the best way to earn money without being dependent on your employer. You can have your own flexible working hours, take as much work as you need and also get paid as per your agreement policy with your client by working with any freelancing website. The greatest advantage of working as a freelancer is that you can earn more than any online jobs without devoting more or less the same time.
Nowadays most of the people are moving towards freelancing to earn extra money in their pockets through gig work. So what is freelancing? Let's discuss in detail.
What are Freelancing ?
These websites allow the freelancers to get clients. This helps you to earn money for yourself rather than a company. This allows the freelancers and the clients better flexibility and a systematic way to work. These freelancing websites helps both the freelancer and the clients to be benefited by taking a small commission.
Most of the best freelancing sites in India have a secure payment system which is most helpful for freelancers. So, check the freelancer website before registering to avoid frauds.
Freelancing websites offers benefits like secure and timely payment option, remote work, clear communication, better portfolio for future, experience with big clients, etc.
Why to work with best freelancing websites in India?
Freelancing websites allows to connect with clients thereby providing better communication between the freelancer and the client. It also provides a systematic approach for dealing with things and also have a secure payment system that helps the freelancers in getting paid unlike talking directly to the clients where there is possibility of may or may not getting the payment.
When you get associated with the best freelancing sites you get the benefit of getting the project that suits you. Moreover there is clearer communication between the freelancer and the client. It also helps in providing a secure and timely payment method.
Here is a list of top freelancing sites in India.
Best sites for freelancing sites in India for beginners
Freelancer.com
It is one of the best freelancing sites in India for beginners and the largest and best platform for delivering freelancing services . This site offers genuine work in various categories to the freelancers. This website is user friendly and you have to have suitable skills to do the job.
The website is easy to use and there are various payment withdrawal options available for the freelancers. Communication with clients is easier as there is on-page chat. The site designed in such a way to ensure that freelancers can clearly preview all the bids and posts relevant to the work they find interesting.
Works involves data entry, creating mobile apps, writing, research, digital selling ,etc. It is free of cost but it takes a share after the client pays you. It is one of the trustworthy sites for freelancers.
Fiverr
It is one of the most commonly used sites for freelancers and is one of the biggest sites all over the world for digital selling and one of the top 10 freelancing sites in India. It allows a designer or a freelancer to make their account and offer their services in different categories like writing blogs, graphic designing, virtual assistant, SEO, copywriting, etc. The customers scan the profile of the freelancers and get in touch with them. In Fiverr freelancers need to pay a flat 20% commission on the income earned from a particular client.
There is no need to bid here as the client come and ask for your service here. The payment here is quite less and it is highly competitive here especially for the beginners as there are a number of experienced freelancers.
UpWork
Upwork is one of the biggest freelancing sites in India. All you have to do is to create a impressive profile giving relevant details about your skills. Here, as a freelancer you can easily find high-paying gigs on the genre you desire.
You can get great clients and projects. The projects are also high paying than any other sites. Freelancers get hired up quickly and getting the payment is also easier.
Getting the first client is quite difficult and a little bit frustrating. Upwork also charges quite a high payment for the projects that the freelancers get.
PeoplePerHour
It is one of the best platform for freelancers to find work. People Per Hour is a UK-centric platform whose primary business is to connect freelancers with clients. It lets freelancers give bids on gig posts on the site and handles the payments and matching. A freelancer can choose as many skills as per his choice and can apply for work.
It is one of the effective freelancer sites that helps individuals to get clients. This website permits you to get employed by work or by hour.
Toptal
Toptal is a selective platform only for qualified freelancers. There is a screening process to clear to qualify for the job. If you are a developer, designer or financial expert then this is the right place for you.
The payments for the projects are high and there are several payment withdrawal options for the freelancers. The quality of the work is high as well. Here you can have high-paying projects from established clients such as Airbnb, Emirates, JP Morgan and more.
Guru
Guru is another online portal for the freelancers. This is also a good freelancing sites in India. There is a wide range of skills including IT sector projects, engineering, architecture, writing and translation, sales and marketing and even legal jobs. Guru helps freelancers find work globally. With paid memberships, you can boost your visibility and pay less per job in fees.
There are a lot of payment options for the convenience of the freelancers. You can also manage your projects properly using the dashboard provided.
This social networking site is also a place for freelancers to find work and good for those who has a existing profile on LinkedIn. But you can highlight that you are open to freelance work on your profile, create social media posts to highlight your work, and find referrals. Payment will be done outside the platform i.e payment occurs between the client and the freelancer.
Freelancermap.com
In this site you can freelance as a IT professional and this is also a good freelancing sites in India. It includes game development, web development work and social media management work. You can get a lot of benefits from this site. This includes getting clients through this site is easier and also getting payment is easier when the work is done. ut the website is bit confusing to use.
Flexjobs
This is another platform that allows you to get freelancer jobs. There is opportunity for all kinds of freelancers. Flexjobs runs on a subscription model. This was started to provide freelancers remote and flexible job opportunities. t is easier to get genuine clients from this site and also the projects are legit. But the payment is low here as compared to other freelancer sites and the competition is also high here.
OnSite
This is totally different from any other freelancing sites in India. Here you are being invited by other freelancers and you need to build an engaging portfolio. But there are also a lot of benefits in this website. You can easily find clients in this website and any freelancer can apply on this website. But freelancers have to go through a tedious process and then they are selected.
Indeed
A lot of remote jobs are available in Indeed. When you have a good skill set and you are looking for a job opportunity then Indeed is the best option for you. This is one of the well known website all over the world. Here you have to make a CV and a portfolio and start applying for freelancer jobs as per your skills. The companies will get back to you if they like your profile. You can get a lot of advantages in this website. The website is user friendly and it is easier to get clients and projects in this website. But there is also a huge chance of getting fake clients.
Youth4work
This is one of the most popular freelance websites in India. There are a lot of freelancers and clients working in this website. You can choose job as per your interest and from the comfort of your home. Here you can get genuine clients and it is easy to apply for work. But there are also a lot of drawbacks like you need a professional degree to work and also you will get fewer work opportunities.
Truelancer
Here like any other freelancer sites, you have to put your profile and display your work. You can show your work beforehand and assure the client about the quality you are going to offer. Here you can get good support and also multiple projects are available. But the commission charge is higher here.
Behance
It is a unit of Adobe and is a best platform to find freelancers. Most of the talent is displayed in online galleries to get exposure. This is one of the most trusted site for freelancers as here you can find genuine clients. The competition is also low here. But this freelancer website is only for designers.
Gigzoe
This is one of the fastest growing platform for the freelancers. Here you can find jobs in various niches like content writing, graphic designing , etc. While creating your profile you should give the proof of your earlier work and your past experiences or your projects you have worked upon earlier. There are options to chat and make calls with the client which makes the project more easier. But a small portion is charged by the platform.
Dribbble
This is best for those who are into design field. Here freelancers can showcase their creativity and get paid for that. The registration is free of cost here.Here you can get both freelancer and part time jobs. But there are fewer projects.
Outsourcely
This site offers both part time and full-time programs to freelancers. This website has wide network of freelancers over 180 countries. Those who are looking for long term projects can register here.
There is availability of both long term and short-term projects and there is also no commission. But the selection process is longer.
SimplyHired
This is a freelancing sites in India which helps to find remote jobs . This is suitable for those who are looking for full time position. You can also sort local jobs as per Indian cities.
This helps in finding employment posting also. This is not ideal for persons looking for online projects.
WorknHire
This is one of the popular gig based freelancing website. In this freelancing site, various type of project can be found under one roof. Here you can find a variety of projects starting from coding, writing, social media marketing, design, audio auditing, direct marketing, etc.
Every freelancer can send 20 free proposals per month. Additional proposals can be purchased for a fee. A small service fee is taken from the freelancer for the project claimed.
DesignCrowd
DesignCrowd is the best platform for creative designers. This site offers a variety of services like flyer design, logo design, business card design, tshirt design, graphic design, etc. This has occupation for every creative designers in the world. It has a good style of job listing. Like several freelance sites, they provide crowdsourcing to try their work. 15% of fixed commission is taken by DesignCrowd.
99designs
This is one of the best graphic design freelancing site. Here you can find creative experts and best professionals to work for you. This has a more customized website for the freelancers. Here top level designers has to pay 5%, mid level designer has to pay 10% and beginner level has to pay 15% of the earning.
Offline communities for freelancing work
Have you ever thought you can get freelancing jobs offline?
The answer is yes. You can get freelancing jobs offline. Some of them like Gig Walk, Homejoy provides job opportunities and networking for the job seekers.
You can also find remote freelancing jobs and projects in social media platforms like Facebook groups. By joining these groups you can get work as well you can get a community of like-minded persons. With these support groups, freelancing jobs are no longer tricky.
Advantages and Disadvantages of freelancing?
Advantages:
There are several advantages of freelancing. The most prevalent advantage is that it gives more flexibility at what time the freelancer can work. You can also take multiple works at a time when needed and you will be paid for all the works done. A successful freelancer can build their own client base and become their own boss. Freelancers can take multiple tasks and multiple clients at a time.
Disadvantages:
Inspite of having a lot of perks, it also has a lot of disadvantages too. Freelancers don't get paid on vacation or sick days. So they have to keep money by themselves for those days. They also don't get any retirement benefits. So they have to save for the future by themselves. And the most important drawback is that you don't have a fixed income. So for beginners if you don't have a long-term client then it is difficult to find work.
How beginners should choose the best freelancer websites for themselves?
As a beginner you should signup for the best freelancer site in your country. You should not signup with multiple site at a time rather choose the best site. You should also look where the demand of your skill set is the highest. Join any freelancer site after checking which one is best for beginners and can provide you with satisfaction while working on this site.
Wrapping up
Today the gig economy is growing rapidly and there is a bright future in this. Most of the businesses now want to hire freelancers and get there work done easily and in a low cost. More freshers are now moving towards freelancers job.
So if you want to start your career as a freelancer, then this is the right time. You can register in any freelancer sites and showcase your skills to get the work.
What is freelancing?
Freelancing is a type of self- employment or a contract based profession where you use your skills, experience and education to work with multiple clients without committing with a single employer.
How to Find Freelance Work or the best freelancing websites in India for beginners?
You can find freelancing work in the following ways:
Join a freelancing platform
Join a freelancing agency
LinkedIn Jobs
Behance and Dribbble Jobs
Use Facebook groups
Search job forums
Ask a fellow freelancer
How to get started as a freelancer in India?
In India freelancers do not need a business license as compared to other business. Based on your expertise you can start freelancing and can earn money.
How to get freelancer projects in India?
In India getting started with freelancing is not an easy task as India is the second largest freelancing market in the world.
The social media platforms and freelancing websites are the major lead generation methods. Associating with freelancing sites like, Upwork, Fiverr, etc can help in getting work easily.
Also Read : Passive income ideas
How to build your passive income empire