Many people think working from 9 to 5 is enough for living a livelyhood. But some of them dream of making money every minute and enjoy life to the fullest. But who else ever think of earning a passive income. Who have ever thought of jumping to entrepreneurship.
So now what is the definition of passive income? and what are the types of passive income ? What are passive income strategies? and the beginner passive income guide? It is the hottest and the easiest way to earn money online even if you are sleeping. Many millionaires, entrepreneurs understand that it is the best way to compound your income easily. You know many wealthy persons has a money machine that prints money whether they are working at that time or not. This is the passive income. They have created processes and systems that work for them even if when they are sleeping. Here in this article we will discuss the best passive income ideas and some examples of passive income.
So, are you only dreaming of money? Do you have any sources of passive income? Or an active income source? Just going to your work daily from 9 to 5 and earning money. And what if fell sick, you lose your job. Does these questions ever come to your mind. Then you are at the right place. Let's discuss in detail.
It's a sin daydreaming without doing nothing to be successful. You must come out from your comfort zone and start digging the path to success. You can tell it passive income opportunities or side hustle or any source that helps you earn even if you are doing nothing.
What passive income is?
So, lets have a detailed discussion on what is passive income?
Passive income helps you earn without much effort and much wastage of your time. In simple words you can say you are not trading your time for the shake of money.
This income can be generated without working with any traditional employer and much effort. This can give you the freedom of time and also helps in improving your personal finances. This can make you feel more confident about your future.
Investing in mutual funds, real estate, publishing online courses, or other side hustles can be considered as passive income sources.
What are not Passive income streams?
You Job is not your passive income. The main aim of having a it is to earn money from your comfort zone without spending your time after your retirement.
Consulting can be your side hustle but it cannot be a source of your passive income.
Side hustles can give you money and it is a good earning source but it is not passive income. In a side hustle you are spending the same amount of time for the same type of work always. So it cannot be considered as a passive income source.
Myths about generating Passive income
The biggest myth is that to earn passive income requires no effort from you. This is not true. Every source of income requires effort may be less. At the beginning you have to put much effort in your work later when you have done the upfront work it can run with less effort.
Some have the belief that making this income is the fastest way to earn money. Some of the passive income ideas are faster than others. For building a blog or a YouTube channel, it takes times and effort. It may take years also.
Rules to build a passive income empire
So now it's time to follow certain rules so that you can successfully build a passive income empire.
First make sure you can do it
Before concluding what, you want to do, just think whether you can do this or not. Don't do something that you don't have any idea just believing in somebody's word that this brings money. Maybe it can give money but first think whether you can master that skill and think about the ways that can help you earn money using that.
Make sure that your side hustle can run without you
Don't even think to start your side hustle if it stops when you don't work for that. Passive income means an income which you can earn even if you don't work for it at that time. If it is not like that then it is not a passive income rather it's a full-time job without a guarantee of getting paid from it. So first think before you choose a particular niche on which you want to work.
Your product or service require recurring billing
If you have an app or an online store and you keep on sending email to your clients with the product catalogue then you can get the flow of money every time. Or else your business will end up with nothing. So, it is important to keep on adding more clients to the list.
But there is technically no such thing as a 100% passive income source. So, in that case you must make use of the right tools and strategies that will help you in automating your work. By this you will be able to build a passive income empire. Let's discuss in detail one by one.
Create an optimized system
You have to manage the team, money and technology whether you are doing any business or investment of any type. So, you must have a organizational management system to optimize your time and to build your business.
Fine tuning a system will take time but it is worth when the system runs smoothly and get organized.
Hire assistants online
While building your passive income source, you should hire an assistant for filing, scheduling, and doing other necessary tasks. You should hire your virtual assistant instead of training a new employee.
Virtual assistants can help you in all administrative works like emailing, calls, making appointment. You can use virtual assistant and save your time and you can focus your time, energy and passion to increase revenue.
How to start building a passive income source
There is no magic that can grow your passive income, you can earn while you sleep by putting effort in the beginning.
The initial effort you have to give to build your passive income may be starting a blog, or being an entrepreneur with an amazing business plan, or you have an extra cash to invest.
Start building your passive income source
In order to have this income source you need to spend time, money, and effort first. For example, if you are investing money in a high interest saving account. Yes, you can get your passive income. The interest that you earn is your extra source of income later without much effort.
Assess your time and effort
Time is the most precious for all. But at the beginning you have to give your most valuable time in learning different skills which can help you to build your passive income. But in the later stage you need not waste your time and can get a long-term benefit.
If you don't want to waste your time then you can hire someone to do the work for you. In that case you have to spend money. Like if you are writing a blog, you can hire a content writer for that work to be done.
Assess your skills
You can start writing a blog or doing a YouTube channel if you have skills. Also, you can invest your time and effort to learn new skills and use them to build your passive income empire.
First ask the question to yourself, what you are good at? What is your passion? Then take quick research on the topic and start building your empire like others do.
Finally choose as per your ideas
The final step is to choose as per your research and ideas. Here later in this article we will list a number of ideas that can help you build your passive income empire.
Passive Income Ideas
Here are some examplesof passive income ideas:
Peer to peer lending
This is one of the easiest ways. You can lend money to individuals or business and they will return your money with an interest. This allows people to lend or borrow money without going through a bank. These peer-to-peer lending websites directly connects the borrowers to the lenders and this site sets the terms and the rates and also enables the transactions. Every month the borrower repays the lender through EMI's which includes both the principal and the interest. By investing for passive income you can get the interest is a passive income.
High yielding savings account
If you want your money to work for you without the necessity of thinking much then you can put it in a high yielding savings account. This can be done easily through an online bank. Online savings account offers rates that are above typical banks.
Rental Properties
This is one of the best ways of having passive income from investment. But there is a headache of managing the rental property and the tenants.
This depends on the size of the house. You can also rent your vacation home, house, or apartment. You can also earn more as the home prices grows with time. Your investment property can also be a money pit for you.
Invest in a business
To invest in a small business is a better way to grow your passive income. Entrepreneurs gets the success when they have the right ideas and right way. So, you can provide them with money to grow their business.
You can invest less amount of money in a local business and wait for the profit to come. You can also provide services like social media consulting for a share of the cash flows to the business. If you have the funds and the qualification then you can but a part of the business.
Start a dropshipping store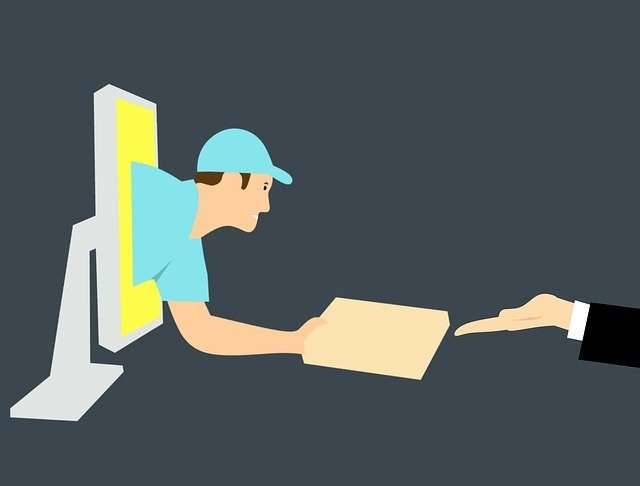 You can sell products from the comfort of your home without stepping outside. The best way to earn passive income is by selling products online by dropshipping. It is a new business model and is now gaining momentum.
This involves creating an ecommerce store where customers browse and buy products. You do not have to manage the products physically.
You need not have to handle manufacturing, packing and you don't need to pay your supplier till your customer pay. You can earn a good passive income by this.
Sell digital products
Digital products are downloadable files and can't be touched physically such as kindle books, templates, eBooks, photography, etc.
These are great source of passive income. You can make huge profits by selling these multiple times. There is no need of any storage unit also.
Purchase a Blog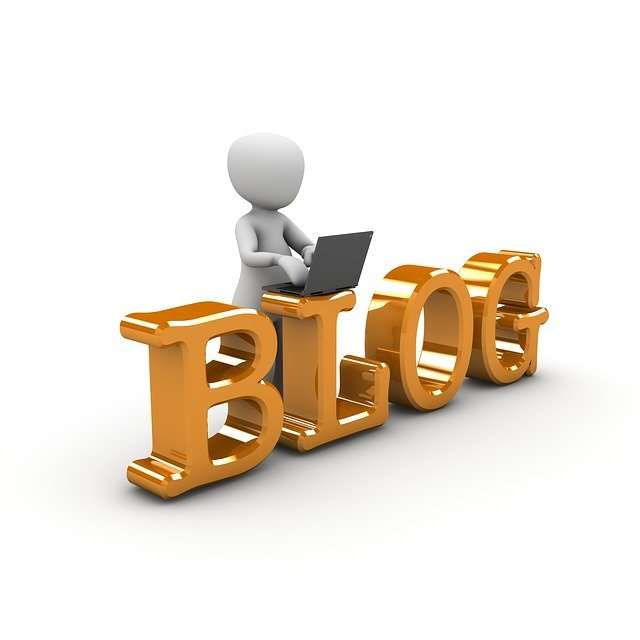 If you don't have time to create a blog then you can look for owner of a blog whose blog is very good and the owner willing to sell it. After that you can hire someone to manage your blog and earn from it.
Thousand of blogs are abandoned on a regular basis. You can buy a blog with reasonable traffic. You can also apply affiliate marketing on that blog to generate passive income. This can be done by a little investment.
Create a course
This is one of the most popular strategies of earning passive income by creating an audio or video course. Then you can sell them in Udemy, SkillShare, etc.
You must give your time once, after the course is ready it can give you a passive income stream. But the limitation is that it takes a massive effort to build a course and to get money out of it, it must be great. You must market your product and plan more products to make it successful.
Sell an eBook
This is a good opportunity for you to earn passive income by writing your own eBook and selling it. You can distribute it on Amazon to get your eBook seen by millions of would-be buyers.
Learn a particular topic. You can provide all the information that is necessary for the reader. You can create the book in an online platform and test market price points.
You can draw more customers to your content by adding more eBooks. Your biggest risk here is waste of time but the reward is worth it.
Affiliate Marketing
Affiliate marketing is one of the best ways to generate passive income. A blogger, youtuber or an influencer can promote third party product with a link in their content and gets a commission whenever someone purchases using that link.
Affiliate platforms like Amazon, ShareASale, eBay can be used to earn passive income.
You can grow an email list to draw attention to your blog. But you can't earn anything by just adding the link to your content. You have to attract readers to your site.
You have to spend a lot of time and effort in building your content, finding the right formula to attract your customers.
Sell photography online
To sell photography online you have to join in platforms like Shutterstock, Getty images, etc and then you need to be approved. The platform pays use every time someone uses your photo. Photos could be shots with models, landscapes, creative scenarios and more, or they could capture real events that might make the news.
Only a few photos can add revenue, so you should keep adding photos. This is also one of the ways toearn passive income.
Create a blog or YouTube channel
You can turn your passion and skills to a blog or a YouTube channel and can earn money. Find a niche, write or create a suite of content, publish them, bring audience and earn from your content by adding ads on them.
By this way you can create a steady income stream with passage of time. You can build your blog or channel on a free platform and earn from it. But you need to spend a lot of time and effort in this in building your content.
Only your passion can help you stay motivated. You have to experiment on this to make sure you can do it.
Also Read : best ways how to stay focussed while working with your startup, 9 Best ways how to make money writing, Affiliate Marketing for Bloggers, Best freelancing sites in India