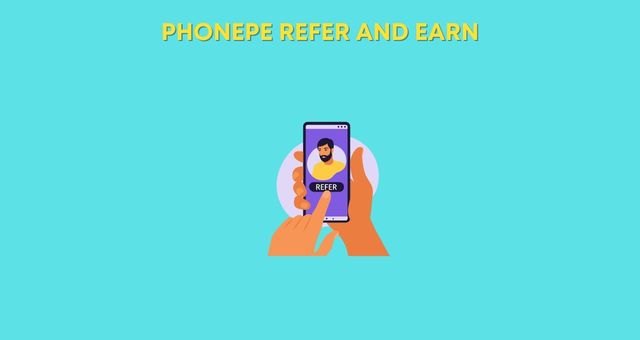 Who does not know about PhonePe in India? Thanks to the UPI payments that are making India digital and cashless world. We all are using PhonePe in our daily life to pay Bills, Recharge mobile number, transfer money, shopping in our favorite shops, and much more. You can also easily send money to your family and friends in just one click. Also we can refer and earn by PhonePe refer and earn.
But do you know your favorite payment app also have a Refer and Earn program? Yes, in this article we will discuss about PhonePe refer and earn , phonepe refer and earn trick . You can get the referral commission in your PhonePe wallet when your referred friend joins through your link and makes their UPI payment within 7 days of joining the app.
About PhonePe App
PhonePe being one of the best payment apps in India, has a lot of features for users in India to enjoy digital and cashless payment mode.
We have had a quick look at PhonePe app in the beginning, so let's discuss in detail about the app and phonepe refer and earn unlimited trick. You can make any type of cashless payment using this app like mobile recharge, paying your utility bills, sending and receiving money, shopping, travels and much more. You can also pay your credit card bill and your insurance using this single app. Simply you have to link your bank account with PhonePe and make your payments securely.
The important part which we are going to discuss in this article is the PhonePe refer and earn program. By using this program, you can earn money by referring your friends.
PhonePe refer and earn offer
You may be having some friends who does not have a PhonePe account. Why not to refer this app to them and earn Rs100 cashback for each referral. You may be thinking how to do it. Let's check out.
1. Click on 'Refer and Earn PhonePe' option
2. Invite your friends through WhatsApp, Facebook, Twitter, etc.
3. Then ask your friend to download and install the app using your referral code.
4. Now your friend has to create a password and fill in name and email address.
5. Then he has to link Bank account with PhonePe.
6. After that if your friend makes his first UPI payment using PhonePe within 7 days, then you can get a cashback of Rs100.
Only the referrer will get a cashback of Rs100 but your friend who joins through your referral code will not get any cashback.
Terms and Conditions
1. This offer is applicable for all Android and iOS users.
2. A user can only be referred by single user.
3. Referred users linking more than one bank account will receive the cashback only once.
4. It will be counted as a successful referral if the referred user links the bank account for the first time on PhonePe. If he has linked the bank account earlier then it will not be counted as a successful referral.
5. The referral user have to complete their first UPI payment in 7 days.
6. Cashback will be credited into your PhonePe wallet within 24 hrs.
7. You can use the cashback for bill payments, mobile recharge using PhonePe.
8. Cashback cannot be withdrawn to any linked bank account.
9. PhonePe has the right to amend the terms & conditions, end the offer, or call back any or all its offers without prior notice.
The last date of the PhonePe refer and earn is 31st December 2023.
Also Read : Transfer Money From Phonepe Wallet To Bank account
How to check balance in your PhonePe wallet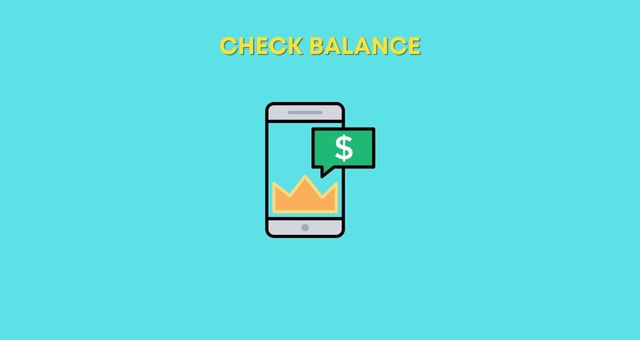 The money that you earn by cashback will be credited to your PhonePe wallet. To check your PhonePe wallet balance you have to follow the steps below:
1. Open the PhonePe app in your smart phone
2. Click on 'Check bank balance'
3. Choose the 'PhonePe wallet' option and check your PhonePe wallet balance.
FAQ:
Can we do PhonePe refer and earn 2022?
Yes, PhonePe have a refer and earn program by which you can refer the PhonePe app to your friend by sharing your referral code and when your friend installs the app using your referral code and makes UPI payment within 7 days then you will earn a cashback of Rs100 in your PhonePe wallet.
How many times PhonePe refer and earn can be availed?
You can use this offer only one time for a successfully referred friend. Cashback for a referred friend can be availed once per user/phone number and once per device
When do I get the referral cashback in PhonePe refer and earn program?
Cashback will be transferred to your PhonePe wallet within 24 hrs of successful completion of transaction by your referred friend.
How do I claim my PhonePe referral money?
You can use the cashback in your PhonePe wallet for making mobile recharge or bill payments using PhonePe. You cannot transfer this amount to your bank account.
What is the PhonePe referral offer today?
For every referral through PhonePe refer and earn program, you can earn Rs100 cashback. This offer is valid till 31st December 2023
Also Read: Online Earning Apps For Students, Shopsy App,