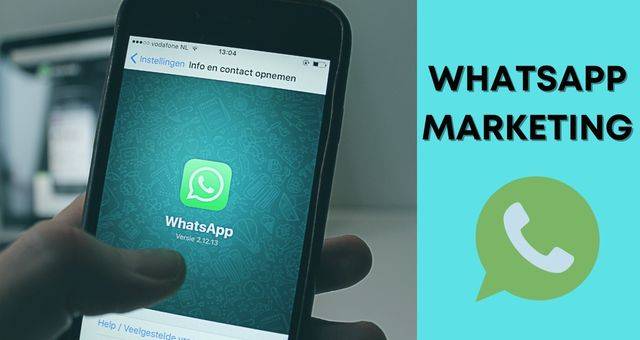 WhatsApp being one of the most popular messaging platforms in the world is the first choice for the digital marketers all over the world. WhatsApp is an highly effective marketing tool which can keep your target audience engaged.
With more than 2 billion active users, this channel has become one of the most popular marketing channels for businesses.
The most important point is that customers love this communication channel so, marketing with WhatsApp can help you in increasing the business reach and modernize the customer care.
Here in this article, we will discuss WhatsApp marketing in details, all the benefits of it, and a detailed effective whatsapp marketing strategy
So, let's get started.
What is WhatsApp-Marketing?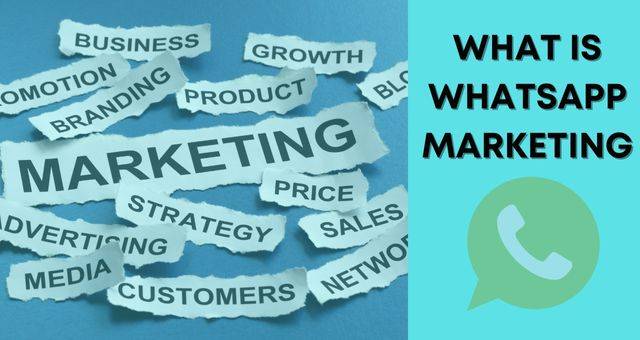 Broadly speaking WhatsApp marketing refers to the term where businesses use WhatsApp messenger to drive their marketing campaigns. The marketers run the whole campaign on WhatsApp using the WhatsApp business and WhatsApp business API.
Being one of the powerful messenger tool WhatsApp is now broadly used by most of the businesses to increase their sales.
So here we will discuss how businesses are using this marketing technique for their benefits and how you can take the advantage of it.
Why to use WhatsApp for marketing? or the benefits of WhatsApp marketing for business.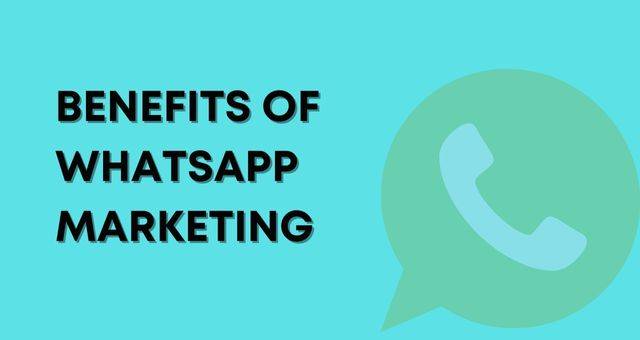 So, now we came to know what is WhatsApp marketing? Let's have a look why businesses should use it for their marketing campaigns and the importance of whatsapp marketing
Having around 2.5 billion users all over the world on monthly basis, WhatsApp has become one of the most popular messaging apps now.
Now customers want one to one interaction and like connect with business as they connect with their family and friends. WhatsApp makes the customer experience friendly and easier thereby making it one of the suitable platforms to do marketing.
With over 60% click through rate of every marketing campaign, it has become one the popular ways of marketing more than any other digital marketing channels.
If you are still wondering why to choose WhatsApp-marketing. Here is a list of few more reasons to consider.
1. Around 77% customers now want to buy from a brand if their questions can be answered by messaging. They are asking questions about products, gives feedback through social messaging. Now chatbots and messaging are creating a new era in customer experience, so WhatsApp marketing can be the future of your marketing strategy.
2. Responding to customers quickly is the easiest way to make them buy from your brand. By setting up WhatsApp messaging tool you can answer to your customer in a timely manner with less effort.
3. The conversion rate is high by using WhatsApp marketing. Businesses reports that 40% of their customer answered to WhatsApp messages. People may get dissatisfied with phone calls and may not be reachable through email or social media. But by using WhatsApp this problem can be overcome and you can increase your conversion rate.
4.The most important point is this is one of the most affordable marketing channels. Also, the customer reach is high. This makes it an attractive option for small businesses due to the lower marketing cost.
WhatsApp Business profile creation
It is easier to create a business profile in WhatsApp. You can follow the steps below to create the same.
1. WhatsApp business app is free to download from the Google play store. Tap WhatsApp business icon on your home screen.
2. After reading the terms and conditions you can tap on agree and continue to accept the terms.
3. Then enter your phone number to set up your account. You will then be prompted to enter your business name.
4. Now you can set up your WhatsApp business account. You have to complete your business profile by filling the details like:
Profile: This includes a short description of your profile picture, business address, category of your business, short description of what your business does in 256 characters.
WhatsApp marketing Strategies
A good marketing strategy is necessary for every marketing campaign to be successful. This enables you to clearly define your goals and get great results.
Now let's check out the steps which you should follow while crafting out your WhatsApp marketing strategy.
Set your goals
The first step is to set your goals or marketing objectives to get the best out of your campaign.
You need to analyze your existing marketing funnel and identify the weak spots. Then you can find a solution to those problems using WhatsApp.
WhatsApp has built a business app for businesses which is free to download and is available for both Android and IOS. It has certain limitations like it limits the number of users to only one.
It also provides some helpful features such as away messages, message templates, quick replies and it does not support chatbots. It also does not integrate with other tools which is required for all type of businesses.
To get the best result and to overcome these drawbacks, you can switch to WhatsApp business API instead of WhatsApp business app. This can handle high query volumes and also there is option to have multiple users to reply to a query. You can also send custom message templates and bulk notifications without any limit.
Build your brand persona
You should create a brand persona on WhatsApp. You can create a persona that reflects your brand and connect with your users. Make them feel as if they are connecting with a person. Try to use person's name rather than company's name. A brand persona is important as it represents who you are marketing with.
To build this you have to look into the previous data of your customers in your contact list or in the items ordered before.
Build a contact list
Another main strategy is to build a contact list. This is main key to success of a marketing campaign. The best way is to place a subscription form on different pages on your website. After having the phone numbers of your customers, you can send promotional messages to them directly. You can use this contact list further for different campaigns.
Use messaging tools
Messaging tools like away message, quick replies help in building a good relationship with your customers.
You can also send a greeting message when someone message you for the first time.
WhatsApp messages have impressive open rates. Here are some points to keep in mind before sending messages:
1. You can keep your message short and sweet as people have no time to check long messages.
2. You can also include emojis, pictures, animations in your messages to make it visually appealing.
3. Do not send messages frequently to your customers rather send it 3-8 times on weekly basis.
Broadcast greetings and important information
You can send greetings messages on special occasions like new year, Christmas, etc. This let them know you care for them. Broadcast can also help you when you are introducing new product.
Deliver good customer service
WhatsApp allows you to customer support round the clock and answer to their queries immediately. Also, you can identify your unhappy customers and work for improving their experience. You can use WhatsApp message template to take customer feedback and use the same to take important business decisions.
Now we have discussed some of the strategies to make the whatsapp marketing campaigns successful. So let's discuss some of the examples for marketing on WhatsApp.
WhatsApp Marketing Examples
Flipkart used WhatsApp message template during its big saving days campaign in December 2021. During this campaign they gave discount coupons to their customers and also promoted their referral program in this campaign.
This is one of the best examples of using WhatsApp to promote a campaign, increase the sales and also promote the referral program at the same time.
Lenskart
This campaign took place in February 2022 and the campaign name was valentine's day sale, Buy1 get 1 free.
This brand used WhatsApp to increase brand awareness and sales. They used this campaign as the opening rate in WhatsApp is high as compared to other conventional Ads and also the cost is less.
Maggi: To increase brand awareness Maggi created a virtual cooking curriculum on WhatsApp. This curriculum was delivered via WhatsApp powered virtual assistant which guide customers with step by step instructions, answer to their questions, and share cooking technique videos.
Marie Light: The campaign name was tea time selfie with Sunfeast Marie Light. Through this campaign Marie Light wanted to increase the sale of biscuits in India.
Hellman's: Hellman used WhatsApp to engage with their customers with the campaign name Whatscook.
The consumers are asked to register to Whatscook campaign in their website. After registering they received a WhatsApp message from the chef regarding the ingredients. The chef then advised what the person can cook with the leftover ingredient.
99% of people were satisfied with the campaign and they are able to understand the product.
Best WhatsApp marketing tools
WhatsApp marketing tools help in sending marketing messages to customers and subscribers via WhatsApp.
WhatsApp business have limited marketing functionality on its business app. So, it has released an API for advanced business functions but does not have its own interface to work with.
So, this software is needed to handle different types of messages, and their integration with WhatsApp.
Here is a list of some of the best whatsapp marketing software.
1. Whatso
2. Sendinblue
3. WATI
4. NovoChat
5. SendApp
6. RapBooster
7. WhatsTool
8. Message bird
These tools can help you in sending bulk messages and planning your campaign.
Also Read: Canva Affiliate Program, Fiverr Affiliate Program