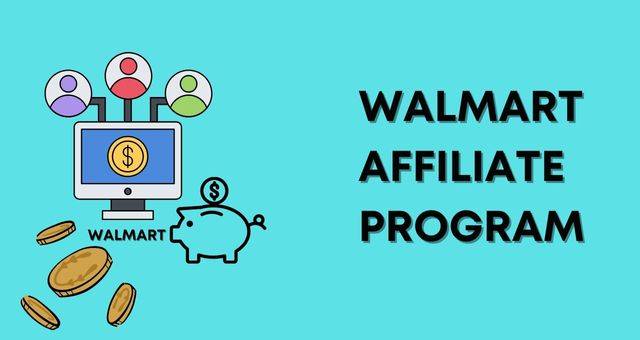 Who does not know about the American retail giant Walmart? Now the question arises do you know does Walmart have an affiliate program and you can earn good commission by connecting your audience the product they love. The answer is 'Yes' So being one of the biggest competitors of Amazon, let's check out what benefits it will offer to the affiliate marketers.
If you want to earn much from affiliate marketing then why not choose the best affiliate program which can have a good contribution to your affiliate program.
So, let's discuss in detail about one of the biggest affiliate programs, the Walmart affiliate program in details, how to join it, how it works, how much can you make from it?
What is the Walmart Affiliate Program or walmart affiliate program reviews
By joining the Walmart affiliate program, business owners receive a reward when the customer makes a purchase from the Walmart website.
After joining the Walmart affiliate program, you can place text links or banner ads on your website. Whenever someone clicks on the link and makes a purchase on Walmart.com, then you earn a commission as in any other affiliate program.
Walmart affiliate program is managed by affiliate service provider Impact Radius and you can easily get approval for this.
It is easy process to join the Walmart affiliate program. We will discuss in detail in this article how to join the program with step-by-step guide and detailed explanation.
How does Walmart Affiliate Program Work?
It is straightforward process to apply for this Walmart affiliate program. All you need to do is to sign up for the Walmart affiliate signup.
You need to fill up the application form and the review team will review your application within 24 hrs.
You should have a website to apply for the affiliate program otherwise your application will not be accepted. Also, you have to give your email address and password to fill the personal application. You have to also give your bank information details where you want to receive your withdrawals.
After approval, Walmart will provide you with the banners and generated links to place them on your website and start your campaign.
You can use Walmart WordPress plugin or Walmart chrome extensions and place the links and banners in your blog posts having high traffic and can encourage your visitors the use of the products that you recommend.
You can insert the affiliate links to the product reviews and tutorial and also can include them in your newsletter and emails.
When a visitor clicks on your link and makes a purchase on Walmart website through your link then you get a commission. The more people click in your affiliate link and makes a purchase, the more you earn.
But you cannot use social media for promoting the products. Only you can link them to your website where you are promoting the affiliate link.
Walmart products to promote and commissions rate
Walmart offers a wide variety of products to promote starting from Electronics, Fashion, Kitchen appliances, outdoor sports, etc. You can choose the product to promote as per your niche from their website.
Now if we have a look at the commission rates, it varies from 1% to 4% on everything except the contact lens and Business and personal checks. Below is the list of the commission rates:
Baby – 4%
Beauty – 4%
Books – 1%
Business and personal checks – 18%
Clothing – 4%
Contact lens – 10%
Electronics – 1%
Health – 4%
Home – 4%
Jewellery – 4%
Movies – 1%
Music – 1%
The Walmart affiliate program commissions rate is low but the conversion rate is high if you promote the right product as it appeals to a broad audience. So, you have to be careful on what product you have to promote.
You can earn higher profits by promoting Walmart products than promoting a lesser-known brand with higher commission rate. Walmart also offers contests and promotions throughout the year to earn additional commissions.
Walmart offers a cookie duration of 3 days. After 3 days referrals are qualified for compensation. Walmart tracks and credits only for the last click. If the visitor buys a product through your affiliate link within 3 days, then you will earn a commission.
Payment – How much does Walmart affiliate program pay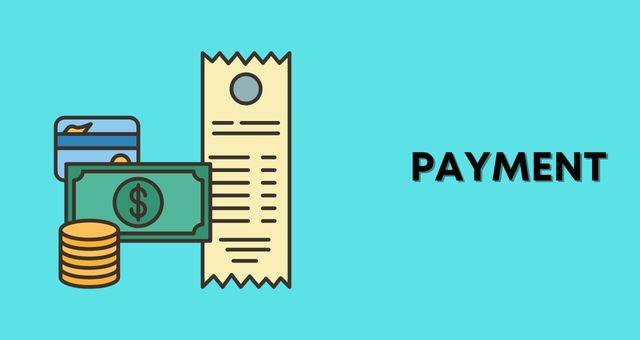 Walmart pays the net sales on monthly basis. You can keep track of your sales through the Impact Radius interface. Track your daily reports on impressions, order, sales and the commission earned.
In spite of the low commission rate, you can earn $1000 per month from the Walmart affiliate program. If you have high traffic then you can make it easily but make sure to most visited page for Walmart affiliate link. And also, you should concentrate on products that fall into the 4% commission rate to earn $1000 per month.
Pros and Cons
Pros
1. As Walmart is a globally recognized brand and over 65% of customers have made a purchase in Walmart stores, an affiliate can use customer trust as an advantage and can increase the sales.
2. Walmart affiliate program does not have stringent affiliate sign up criteria and the approval process are fast and is done within 24 hours.
3. There are more than four million products to promote. This helps the affiliates to grow their income. Initially you can start with promoting small selection of products and once you have expanded in that niche you can offer more products.
4. You can get latest information on products and contests on the affiliate newsletter.
5. Walmart dashboard allows to check the affiliate sales and analytics data.
Cons
1. Commission rate of Walmart affiliate program is lower as compared to other affiliate programs.
2. The cookie duration is short which is three days only.
3. You must look for right items to promote because all products do not pay higher commission.
Walmart Affiliate Program Tools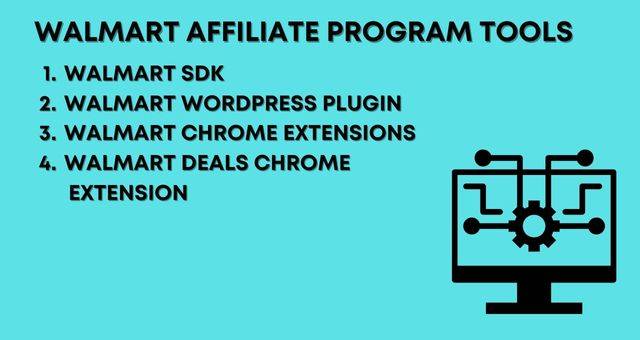 Here is a list of the tools that are used as an extension and should always be used by the affiliates after taking a close look at them.
Walmart SDK
Walmart SDK allows to add a JavaScript or HTML code necessary to add a 'Buy Now' button besides the product listed on your site. By this you can encourage your visitors to purchase at that moment. This will take them directly to the cart in Walmart.com.
This feature in turn increases your conversion rate.
Walmart WordPress Plugin
Walmart WordPress plugin is designed to provide the affiliates banners and links for products. But this is only in theory and they have not updated it recently. So, this out-of-date plugin may have security risk.
Walmart Chrome Extensions
You need to install the Walmart chrome extension to allow the generation of links and banners even while browsing Walmart's site.
This chrome extension works with Rakuten Linkshare's accounts. But it has been replaced by Impact Radius and so it is unusable now.
Walmart Deals Chrome Extension
If you want to give the best deals to your visitors then you need to install the Walmart deals chrome extension. It shows you which items are on rollbacks, special deals and the top sellers.
The sole purpose is to preview good deals in Walmart.
Walmart Affiliate Program vs Amazon Affiliate Program
Walmart is one of the giant retailers is compared with Amazon in many ways.
The commission rate of Amazon affiliate program is higher as compared to Walmart. Amazon offers a commission rate ranging from 1% to 20% where as the commission rate of Walmart range from 1% to 4%.
Amazon cookie duration is short and lasts for 24 hrs as compared to 3 days in case of Walmart.
Amazon provides tools which are easy to use for affiliates to promote the products. Walmart also provides tools like WordPress plugin but that is not easy to use.
Amazon takes lesser time to make payment. PayPal is not allowed in Amazon. Walmart takes longer time to make payment and also they use PayPal.
Wrapping Up
Walmart is having a world wide brand recognition and a millions of products. The affiliate program is also easier to join and the approval process is fast and takes within 24 hours.
There are also several drawbacks which we have discussed earlier in this article.
With less commission rate ranging between 1% to 4%, it is still a better option than any other affiliate programs as the brand name carries a ton of weight, so the visitors are more likely to purchase more.
And if you promote the products from 4% category and the traffic is higher then you can earn decent earning from this affiliate program.
Also Read : Canva Affiliate Program